Drop3C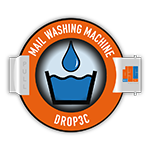 What it is

This product allow you to have remote backup of your data.
Data are the most important thing of any company, big or small. Often local backup are not enough to grant data safety since huge malfunctioning of the infrastructure or wrong actions could compromise both data and backups. MailWashingMachine Drop3C allows you to wipe this risks storing your data on a different infrastructure.
How it works

Data could be sent directly from Servers/PCs via backup software that supports the following protocols:
Rsync
RTRR
Apple™ Time Machine
FTP
S3
or they could be sent directly from a virtual infrastructure via software like Zert0, Veeam o Acronis.
Why MailWashingMachine Drop3C

7 reasons to use MailWashingMachine Drop3C.
Remote backup on storage placed in a Tier IV infrastructure.
25 Mbps shared Internet band .
Compatible with most data transfer protocols.
Stored Gigabyte pricing.
Configurable retention period.
Constantly monitored and managed service.
Access to support dedicated portal.
Activation
MailWashingMachine Drop3C service, once it is configured, could be activate in short time integrating it on existing backup system.
First 30 days free to test the product.
Prerequisites
A backup software.